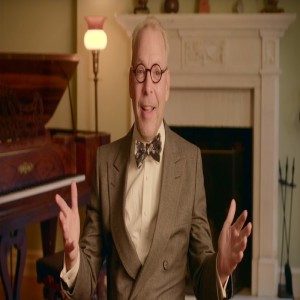 Monday Jul 19, 2021
Episode 68 - Jeffrey Tucker: The Choice of Freedom, Dignity and Opportunity vs Degradation and Suffering
I am incredibly grateful for the work Jeffrey A. Tucker has done recently. While many in the liberty movement either justified or worse, ignored the unauthorized mandates, lockdowns, and closures by government officials, he has been steadfast in his liberal principles while humble in seeking the best information about Corona. 
Links:
Jeffrey Tucker website:
Pandemics: Our Fears and the Facts by Sunetra Gupta:
https://www.amazon.com/Pandemics-Fears-Facts-Kindle-Single-ebook/dp/B00CORE364
Jeffrey A. Tucker is an independent editorial consultant who served as Editorial Director for the American Institute for Economic Research. He is the author of many thousands of articles in the scholarly and popular press and eight books in 5 languages, most recently Liberty or Lockdown. He is also the editor of The Best of Mises. He speaks widely on topics of economics, technology, social philosophy, and culture.
Comments (0)
To leave or reply to comments, please download free Podbean or